WITH HISTORY IN MIND
Księży Młyn,
Karol Scheibler's
original empire, is one of the most interesting industrial monuments in the world. The city's cotton king, as he was referred to, turned Łódź into a leading textile-industry destination in europe. To provide living quarters for his employees, Scheibler would build self-sustainable housing estates. In effect, they were cities within cities.
MEMORY 2. ENCHANTED IN THE WALLS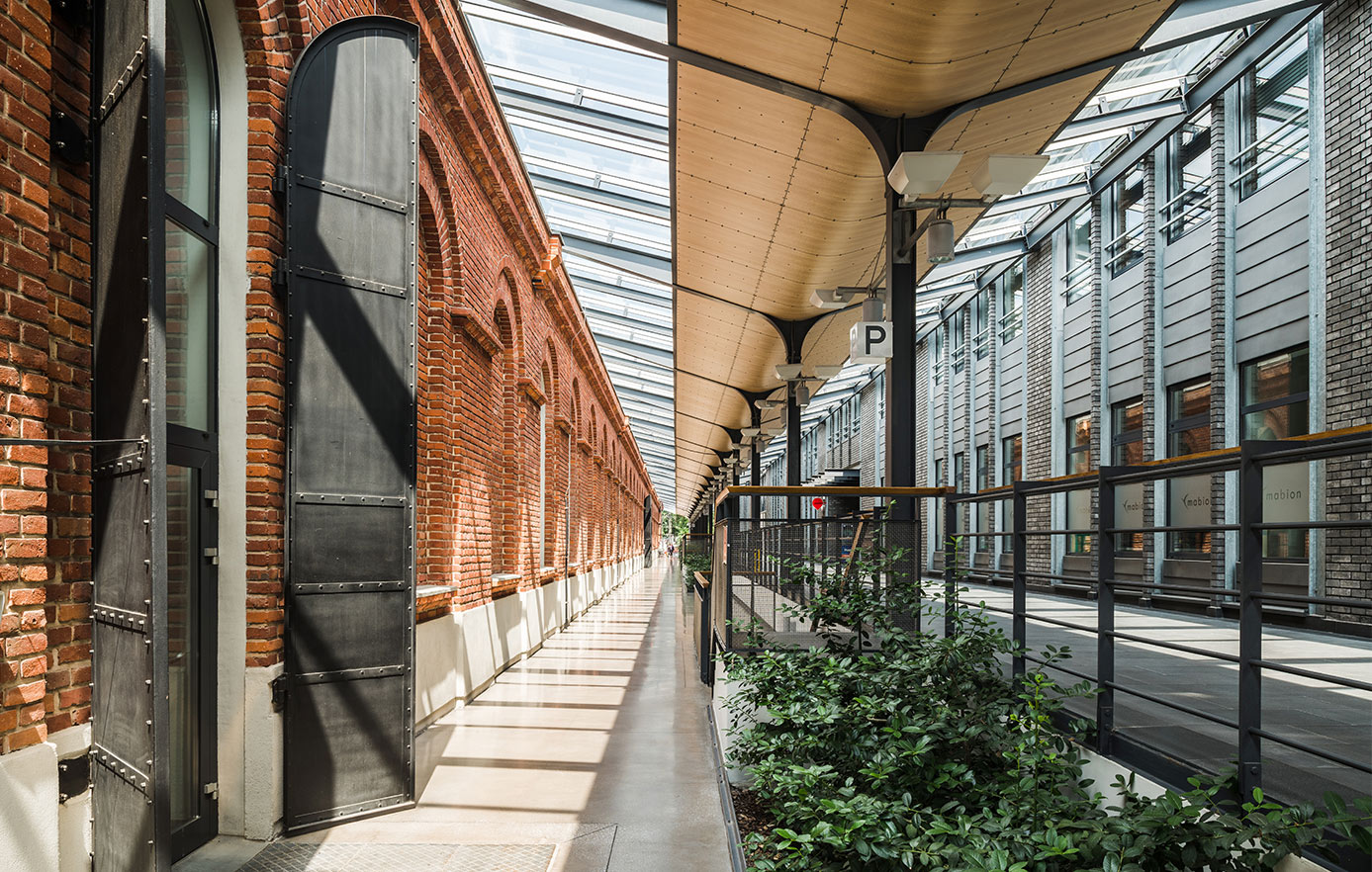 2. Textorial Park, which in 2008 revived the former Scheibler factory in Księży Młyn, draws on the modern version of this idea. The restored and modernized remains of industrial buildings, left after the old cotton warehouses (located between Fabryczna and Magazynowa Streets in Księży Młyn) have created new jobs for several thousand employees of the new technologies sector.

THE REMAINS OF THE BRICK WALLS OF THE WAREHOUSE WERE RESTORED SOLICITOUSLY, FILLING DAMAGES, SYMBOLICALLY MARKING THE RUNWAY OF THE RAILWAY SIDING, WHICH REMAINS LEGIBLE UP UNTIL TODAY.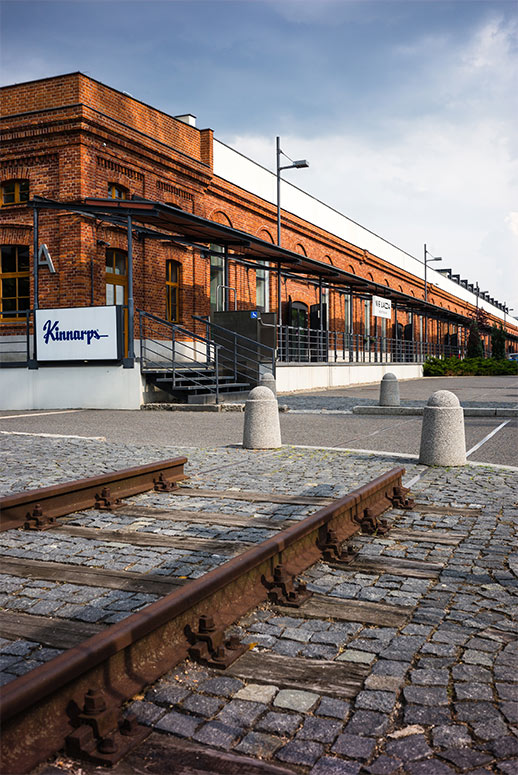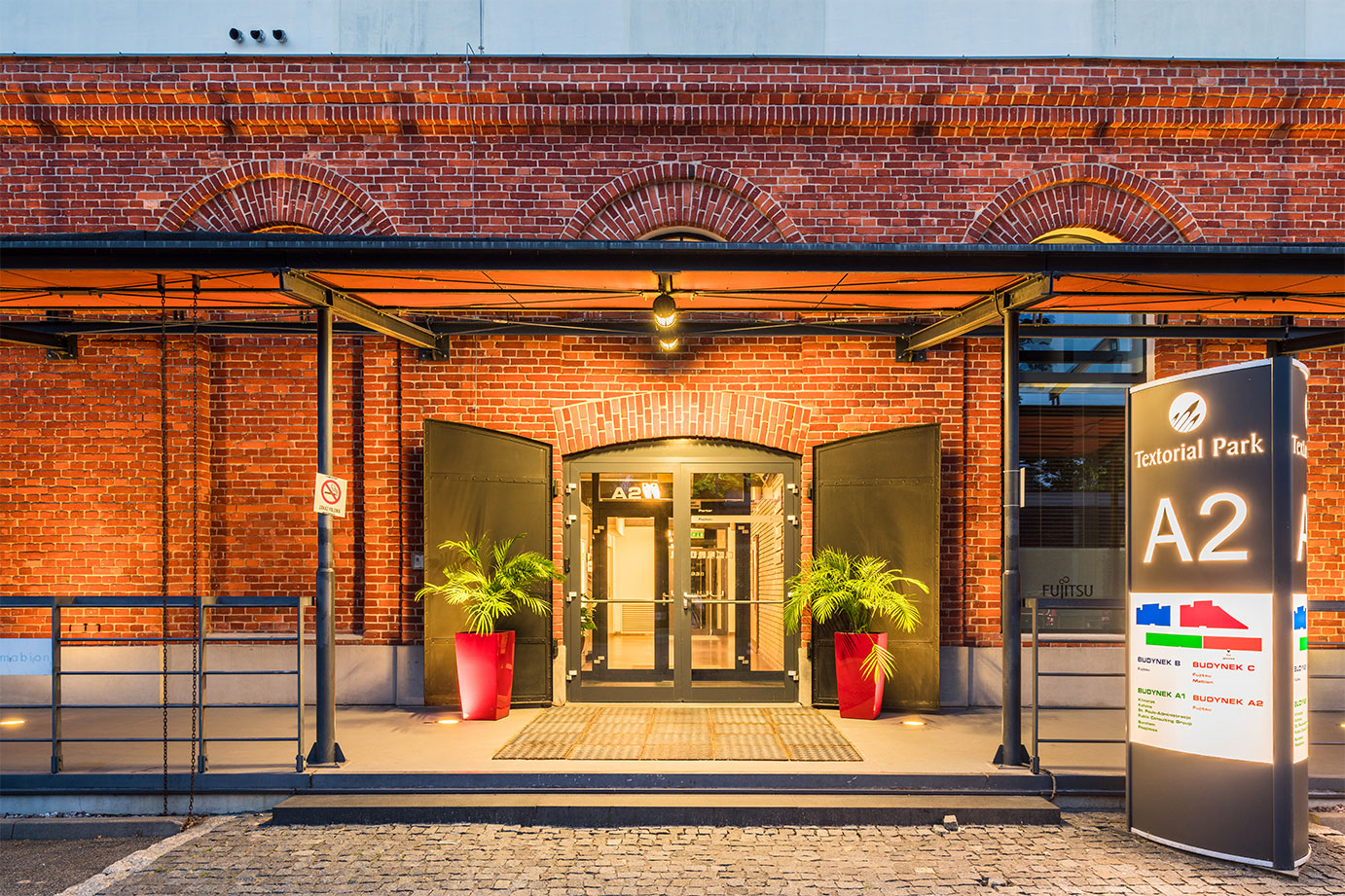 Details of the original cast iron plates are displayed in the entrance zones to the warehouse building. The window and door openings have steel shutters, and the ramp has metal railings in a post-industrial style.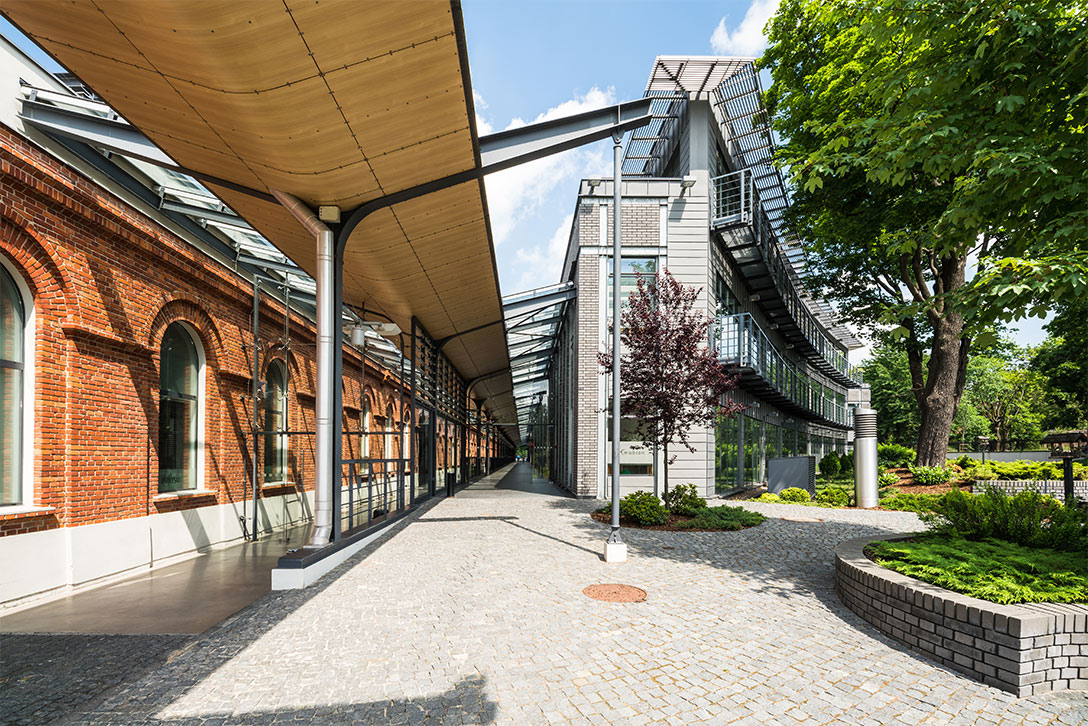 The historic brick building has also gained a modern errata. The new facility with an underground car park was built of modern materials, fully reflecting the character and atmosphere of the post-industrial structures of the place. The brick threads of the former warehouse were processed as an imprint in the grey concrete facade panels. As a result, the stylistic provenance of the new building remains clear, while maintaining clear differences resulting from the period in which both facilities were created.
WE ARE BUILDING THE FUTURE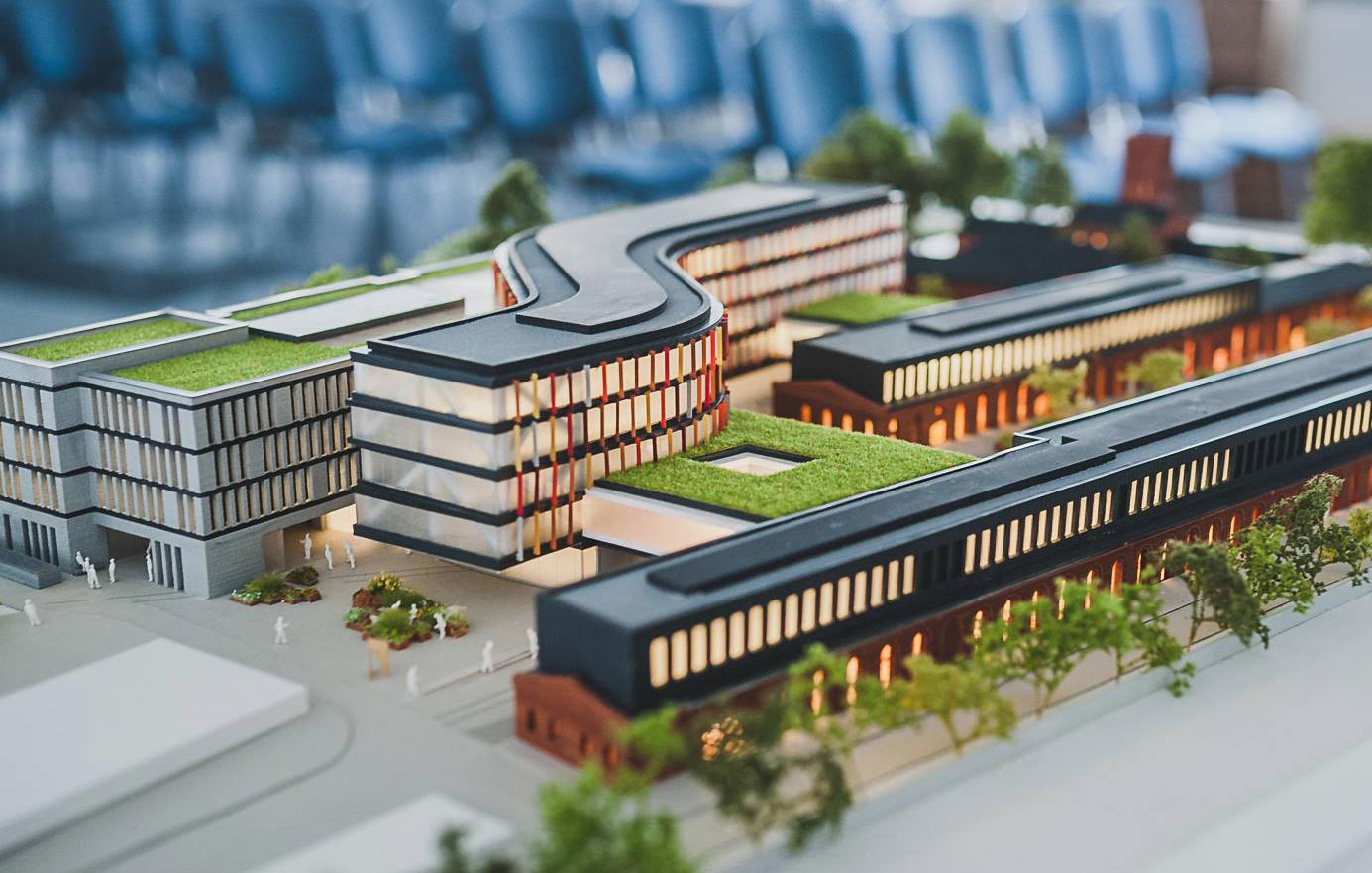 Textorial Park II is, in many respects, a modern incarnation of the original concept; an inner city space with atmospheric corners of the Księży Młyn area, surrounded by the brick-made facades of the textile warehouses, while the new buildings contribute to the development of attractive spaces for both work and relaxation, very much in the spirit of slow-life trends.